Source: The Observer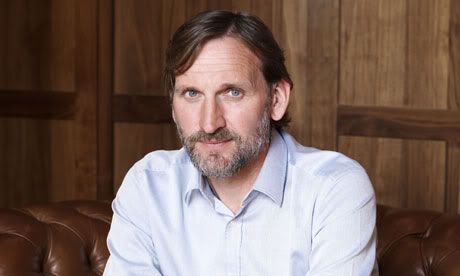 Acting is a mixture of instinct and analysis, but if I had to take one away it would be the analysis. It's about the endless boring repetition of line learning and then at some point you're free of the script and can be instinctive with it.

I've not worked for seven months and it does make me anxious. It concerns me. And I feel – to a certain extent – that I'm wasting my life because I'm not doing what I'm supposed to do.

Criminal or cop… you find the hero in the villain and the villain in the hero. That's the answer. We all hold the duality.

My family takes what I do with a pinch of salt. One of the best things I ever heard my dad say was at a family party. Someone said: "You must be very proud of Chris." And he said: "I'm very proud of all three of my sons."

You take the work home with you. If you spend the day replicating what it feels like for your children to die, for example, it's like you're playing with your chemistry set, so there's going to be a little bit of backwash. I go for a run. And drink red wine. Sometimes I run down the street drinking red wine!

The only thing to be scared of is the death of loved ones. I'm not scared of anything else.

I'd like to be remembered with a smile, with a laugh at my foolishness. I'm foolish from the minute I put my feet on the floor getting out of bed.

The holy trinity is Eric Morecambe, Les Dawson and Tommy Cooper.

I have been mostly very happy in my life. I put it down to being loved. I've been absolutely certain of the love of my parents and my twin brothers.

My earliest memory is turning right at the top of our path on my bike and saying to myself: "I am me, doing this now." I was about four. I turned right, said that to myself and shot off. I think it was a celebration of the moment.

The staples of drama are not people who have been happy. Nobody wants to watch a drama about a happy person.

Paul Scholes is the greatest footballer I've ever seen and he conducts his career in an exemplary fashion. I saw him in central Manchester. I've seen people – celebrities – before, and there's no way I would approach them. But I wasn't missing this opportunity. He was very modest, very intelligent.

I get a great response from youngsters. Usually they don't say much – it's quite overwhelming for them to meet Doctor Who. One little boy just burst into tears. His mum said to me: "Will you say hello?" I did, and he burst into tears – and I understand it, that confusion about what's real. Long may it last.

When I act badly it's because I chose a bad script. You do it because you've been unemployed or you think it might be a good move, and it never is.

Everyone has redeeming features. Everyone. Whether they have enough for us to forgive them is up to the individual.

The football and bitter are obviously vastly superior in the north.
HUG's and
'es
Ness@ChrisEccleston.com
I suppose I am having way to much fun with this Screencapping thing. Last week I added Lennon Naked Screencaps and this week I thought I would add Strumpet to the list. So here ya go. Enjoy!
The Fantastic ChrisEccleston.Com Gallery

Have anything you want me to cap? Let me know. Ness@ChrisEccleston.com
HUG's and
'es
I know its been a long time coming but I finally got around to adding Screencaps for the FANTASTIC Lennon Naked!!! Chris did a great job of playing John Lennon and this is how I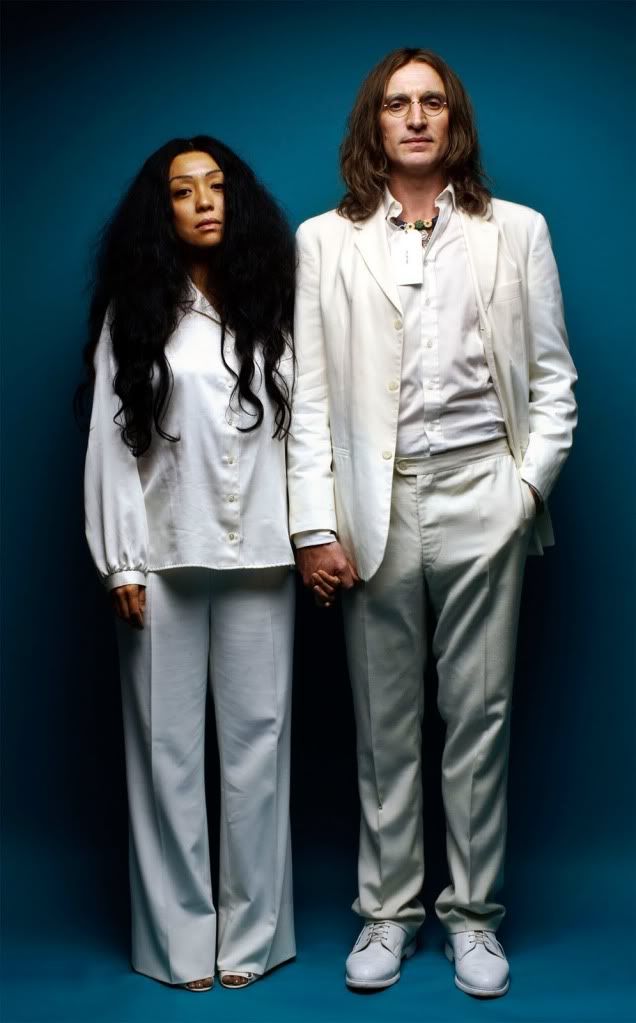 show you how much I loved your performance. Find them at the The Fantastic ChrisEccleston Gallery!
There are also some X-Rated images from the film that I added to the Gallery. If you would like to view them please email me at Ness@ChrisEccleston.com for the password. Enjoy!!!
HUG's and
'es
Source: BBC Press Office, Press Pack
2011 BBC 2, Role: Joseph Bede
What were your first reactions when you read the scripts?

That it was excellent and that I wanted to be part of it.

How would you describe the drama?

I would say that it is a genre piece, a thriller – a psychological thriller, a meditation on good and bad, a meditation on morality.

Can you describe your character and his moral dilemma?

Joseph Bede is a devoted husband. He is an accountant, who trained originally in insurance, and because of events in the drama he is pushed forward to lead an operation of drug smuggling. What he is trying to do is to keep himself alive materially because of his wife's illness, and at the same time keep himself alive spiritually – and, of course, the two things are not mutually complimentary. So he wades into a very grey moral area.

Bede and Gabriel work almost in parallel on the same investigation but never meet.

I think they are very different people, and I will be honest I did not study Chiwetel's character (Gabriel) as I studied my own. They work on different sides of the law for a start – I would say they are very different men. One is more introverted perhaps, Bede, because of his work. But, of course, we don't know what Chiwetel's character was like before the bullet in the brain; and indeed he doesn't know what he was like, that is part of the drama. We didn't talk about the job, I think we were aware that we were carrying two very different storylines, he wasn't aware of what I was doing and I wasn't aware of what he was doing.

Were you surprised when first reading the scripts?

I was puzzled at first, it takes two or three reads. Drama scripts are not really meant to be read, drama scripts are meant to be broadcast and watched with all the visual clues and information that one gets from television and film. It's very complex, it is like a Swiss watch really – the complexity and the way that things interlock, plots parallel each other. I was very, very intrigued.

How would you describe working with Hugo?

Well I would stop short at the word "genius" because knowing Hugo as I do I don't think he would want anyone calling him a genius! He is very, very talented to have written these scripts and to direct them in the way he has done with the attention to detail. What's definite is that the atmosphere on set was as good as I have known amongst cast and crew and that came down to Hugo's leadership, which was impeccable, light and funny. What you want from a director is: firstly to know exactly what they want; and secondly you want that to be of good taste – and that is true he's got great taste and he leads well. It was a great experience.

Did Hugo give a back story, or does your character start from the page?

No, there is a modesty to Hugo which is why I think actors and crew work so well for him. He doesn't presume that he knows everything and he allows room for the actors' imagination and the crew's imagination otherwise there is no point in us turning up really. So there are intuitions that an actor can have about a character, and indeed a cameraman can have about how to shoot the scene, which Hugo gives room for.

He does an interesting thing in that he speaks about the script as though it was written by somebody else, which I think is quite interesting. When he is the director on the floor he has the director's head on and he sometimes says: "I can't remember why I wrote that." It's all very collaborative.

Had you seen any of his other work?

Yeah, I watched Marian And Geoff and I watched Sensitive Skin before accepting the job. I liked them very much.

The Shadow Line feels quite different to those?

Very different, that's what I was intrigued by, and I completely understand it. They can't nail Hugo down to belonging to any particular area, which I think is very acute of him.

It's an incredible cast – had you worked with any of the other actors before?

I had worked with Lesley Sharp before, who plays my wife, we worked together on Second Coming. I was in great company and have seen some fantastic performances emerge during the course of the shoot.

Were you surprised by any of them?

No, I knew they were all quality, actors but sometimes actors will do things in front of your eyes that will take your breath away and that happened a lot – with Malcolm Storry in particular, and Stephen Rea.

When you read the scripts and found out who was cast were you surprised?

No, because I know that very well written scripts in drama in this day and age are very thin on the ground. And I know when actors see them they jump on them, because the bottom line is no matter how good an actor is, if you haven't got the script you are not going to be very good. This was an easy job for the actors because the scripts were so well written.

Can you compare The Shadow Line to anything else?

I can't compare it to anything else and it is difficult when you have been so closely involved in something to actually say what it is. I think the most important thing about it is that it credits its intended audience with great intelligence, it does not offer simplistic plot twists, and it doesn't offer simplistic takes on human psychology. It has taken a world entirely of its own. It is going to be very stylish and intelligent, and I think that's quite rare.
HUG's and
'es
Ness@ChrisEccleston.com
Source: The Guardian
The Shadow Line is a major new drama serial created by Hugo Blick for BBC Two. A sophisticated conspiracy thriller in seven parts that brings to life a cinematic world of blurred morality and the conflicted characters who inhabit it, it features a star-studded cast, including: Chiwetel Ejiofor, Christopher Eccleston, Sir Antony Sher and Stephen Rea.
HUG's and
'es
Ness@ChrisEccleston.com
Source: The Guardian
The drama, which stars Christopher Eccleston, Chiwetel Ejiofor and Lesley Sharp begins in a slow, menacing, manner. Two policemen home in on a limousine, in which lies the murd
ered body of drug lord Harvey Wratten, just released from jail having received a royal pardon.We see the effect on the criminal's family and accomplices, and also on the police, inevitably conflicted, partly corrupt, as they work through the violent repercussions.
The cast is top notch, drawn in by the quality writing, and the twists keep viewers on their toes. Ejiofor takes the role of a detective suffering from amnesia, after an incident that left him with a bullet lodged in his brain, while Eccleston plays a heroin baron, seemingly humanised by his wife (Sharp) who is in the grip of premature Alzheimer's disease.
HUG's and
'es
Ness@ChrisEccleston.com
Source: BAFTA

The British Academy of Film and Television Arts has today announced the nominations for its annual British Academy Television Craft Awards. Honouring the very best behind the scenes talent from television and new media, the Awards will be held at The Brewery in the City of London on Sunday 8 May 2011.
This prestigious ceremony once again justifies its reputation as the most loved within the industry and this is reflected in the high profile presenters who will be supporting their colleagues on the night. Confirmed to join host Stephen Mangan are Christopher Eccleston, Tamsin Grieg, Hugh Bonneville, Olivia Colman, Chiwetel Ejiofor, Katie Piper, Nina Sosanya, Paterson Joseph and Vicky McClure.
THANK YOU JADIZA FOR SHARING THIS STORY WITH YOUR LITTLE HULTON FAMILY!
HUG's and
'es
Ness@ChrisEccleston.com
Source: The Independent
Reviewed by Paul Taylor
When I heard about In the Beginning, a one-off show involving actors delivering chunks of the King James Bible, as a celebration the book's 400th anniversary in, of all places, Westminster Abbey, it struck me as just a little too un-counter-intuitive.
However, I had not reckoned on the fact that the begetter (in the Biblical sense) of this show is, rather surprisingly, the Bush Theatre. An established church – and the site of the coronation of all but two of our monarchs – is not the first place where you'd expect to find this radical (and mostly anti-establishment) fringe theater playing hookey. I wish I could say that a strange and striking chemical reaction occurred as a result of this meeting of seemingly incongruous elements. But the evening, while very enjoyable and (in one sense at least) always moving, was very slightly frustrating in its rather sedate restraint.
There was a welcome touch of dissonance as when Christopher Eccleston, clad like all the performers in smart-casual black subfusc, read from Exodus 9: 1-13 standing on front of the memorial to William Wilberforce, the great anti-slavery campaigner: "Let my people go, that they may serve me". Wilberforce was not as prone to favoritism as the Old Testament God of the Hebrew was in respect of oppressed peoples.
HUG's and
'es
Ness@ChrisEccleston.com
Hello Chris Fans!
Just a quick post. Yes things have been hectic with my life for 2010 and I just wanted to let everyone know that I will be upgrading and improving ChrisEccleston.com. I know a while back I mentioned full screen videos and I have been working on that. There are a few out there that are lagging so I need to redo those. No worries you still get to see his lovely face even if the words don't come out right. I will be adding more Screen-caps to the Gallery. I am considering giving the site a whole new look. I also will be putting out new questions for Chris Trivia.I have also returned to The Little Hulton Forum and trying to get my family there back together. I love you guys!
2011 will be a new start for us so hang on!
BTW Chris, if you happen to be checking the site and you wonder where I am. I haven't forgotten about you baby! lol
HUG's and
'es
Ness@ChrisEccleston.com
Source: Enigma Images
Christopher Eccleston, the English film, stage and television actor stands in solidarity with Burma's political prisoners.
For Amnesty's campaign using my work to raise awareness about Burma's political prisoners they have been working hard to secure celebrities to be photographed and I was particularly pleased to meet Christopher Eccleston as he starred in one of my favourite films of all time "28 Days Later" and has just appeared on screens as one of my and no doubt your all time heroes, John Lennon, in "Lennon Naked". Full Story
Thank You Chris for everything you do for mankind. That is why we love you!
HUG's and
'es
Ness@ChrisEccleston.com