Source:Donmar Warehouse
The Donmar Warehouse website has released six different videos with the cast of A Doll's House and Chris is in everyone of them! Here is a video that I made with just Chris discussing A Doll's House.
HUG's and
'es
Ness@ChrisEccleston.com
3 comments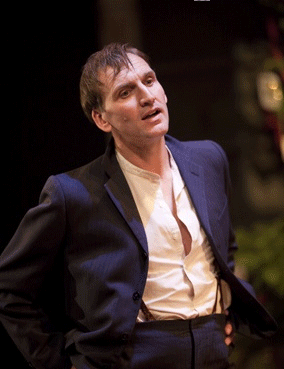 In honor of his opening night in A Doll's House, I sent Chris a gift basket from ChrisEccleston.com and The Ladies of The Little Hulton Forums.
Unfortunately, because I am across the pond I cannot catch the performance. Tanja and Jadiza of The Little Hulton Forums will be attending the show wearing their ChrisEccleston.com T-shirts. Way to Represent Ladies!!!
The Gift Basket and the card sent…
Mr.Eccleston,

Although I cannot be there to see A Doll's House, I would like to congratulate you on your opening night and your future performances.
Me and my friends at Little Hulton adore you as an entertainer and you inspire us on a daily basis.

Your Devoted Fan,
Vanessa Owens US,Florida
Creator of http://www.ChrisEccleston.com
Little Hulton: http://chriseccleston.com/forum/index.php
Please come visit us!
Come join us at The Little Hulton Forums… join our family!!!

HUG's and CHRIS'es,
Ness@ChrisEccleston.com
5 comments
Source: The Independent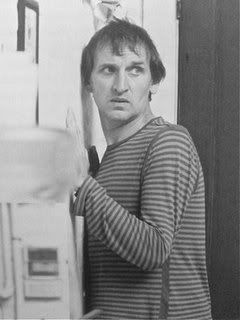 There's an odd credit in the back of the programme to this powerful revival by young film-maker Kfir Yefet of Ibsen's breakthrough play about a doomed and argumentative marriage starring the luminescent Gillian Anderson of X-Files fame: the historical adviser is none other than Ffion Hague, wife of the former Conservative Party leader and published chronicler of Downing Street marriages. Does that explain why Zinnie Harris has translated her new version from late 19th century Norway to Edwardian London in 1909 and shifted the tale of intrigue, fraud and betrayal from the world of finance to that of politics? …
It's worth noting the superb playing of Eccleston and Tara Fitzgerald (once a fine Nora herself at the Birmingham Rep) as his true love, Mrs Lyle (Mrs Lynde in Ibsen), and Nora's best friend, in the sub-plot recipe for a slightly more ideal marriage. The play still bristles with hurt, relevance and anger, and didn't really need the political patina. Nice job, though.
HUG's and CHRIS'es!
Ness@ChrisEccleston.com
2 comments